Can you believe it's almost September? Me neither, but I'm personally looking forward to some cooler temps and those gorgeous reds and oranges that we get to experience in Virginia and the surrounding states. These colors, in addition to being a beautiful and welcome change, also serve as a fantastic backdrop to home selling.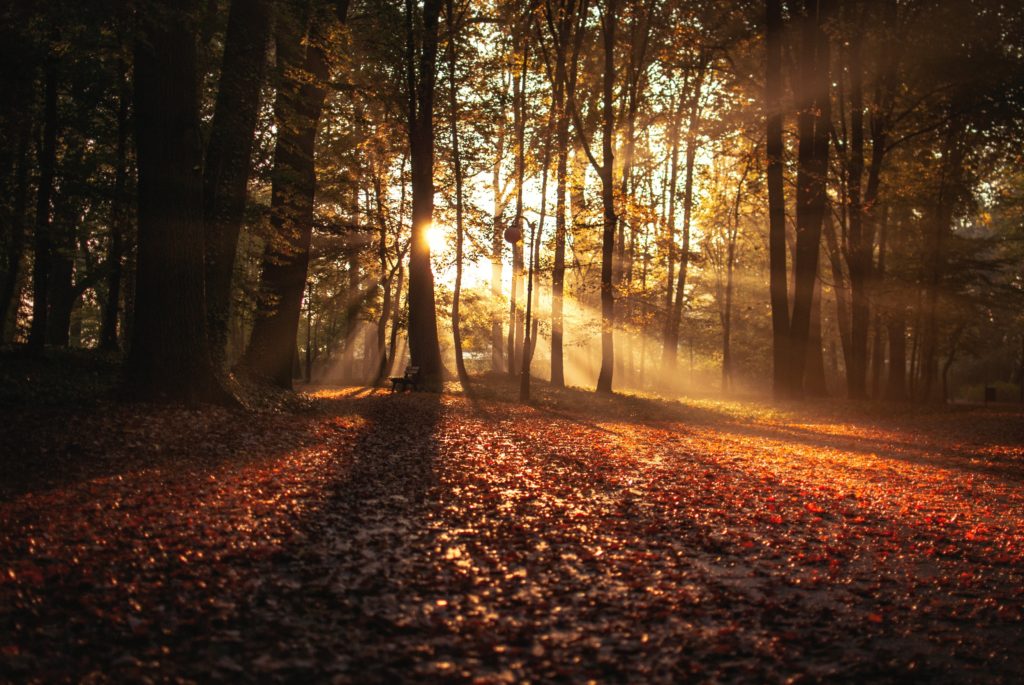 This in conjunction with kids going back to school, vacations being over, and some sense of routine settling in, means that prospective buyers oftentimes have a little extra energy and opportunity. And in fact, over half of American homebuyers don't even have children under 18 in the household. [1]
If you're considering selling your home in the fall, there are a number of things you can do to get the most of the changing of the seasons.
Take care of leaves and outdoor spaces
As the leaves begin to fall, the rake will begin to move. Flowers and other summer plants will begin to fall too. Consider hiring a lawn crew if you haven't already, or maybe a neighborhood kid who needs a little extra cash to buy a Halloween costume with.
And don't forget that maintaining curb appeal is a serious ongoing effort when it comes time to sell – no matter what time of year it is. 
Be autumnal in your staging
Changing seasons means changing staging, and really, autumn is one of the best times to sell your home for this reason. This is because many of the characteristics we come to associate with this time of year can be utilized in creating a home that feels and appears, well, homey.
Some easy and actionable fall staging ideas that I recommend include:
Yellow and gold plants and flowers that a bit on the hardier side of things, like chrysanthemums or smoke bush.

Add more throw pillows and soft, fluffy blankets in neutral colors

Create autumnal centerpieces on dining tables and surfaces (don't go overboard on the pinecones though!)
Remember, no matter what kind of decorating you do, less is always more. So, stick to one pumpkin, not six. 
For more general ideas on getting your home decor sale ready, check out our post with more ideas for staging.
Act quickly and creatively
Keep in mind that many buyers this time of year are going to be motivated to move in before the winter holidays arrive. The same is true for the wide range of services, like inspectors and attorneys, that are necessary for the smooth sale of a home.
So when you get an offer, especially if things have been quiet, it may be time to move before you could be stuck waiting until the seasons change again.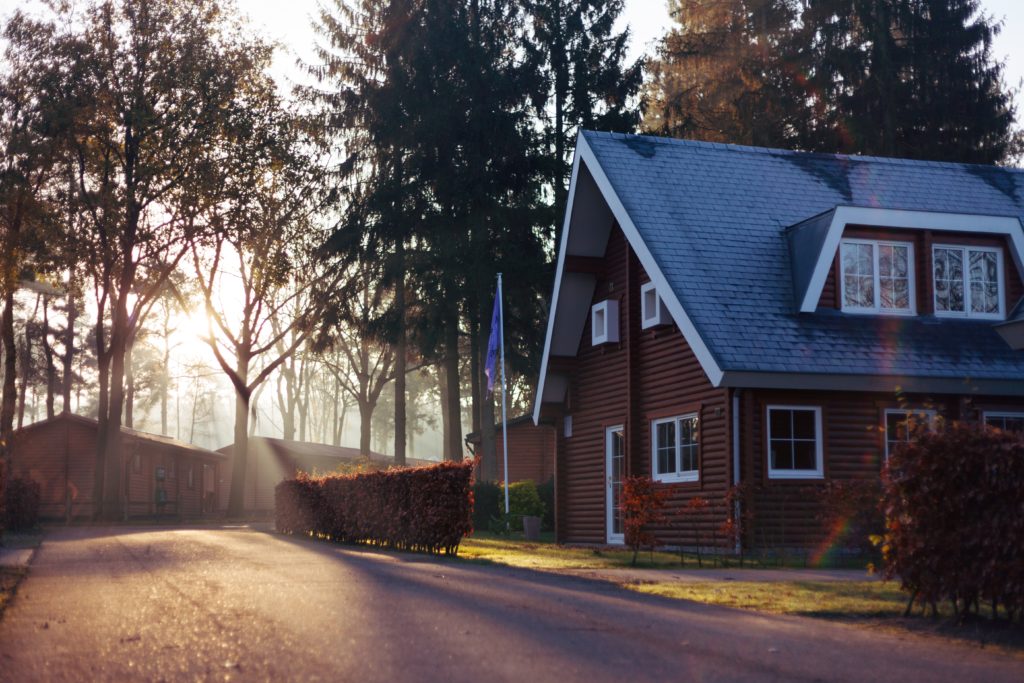 Using clever marketing, like presenting your home as a cozy place to spend the winter (think fresh cookies during open houses), can be an inexpensive way to speed up the process. And if there are any leftover cookies, you get to eat them – win, win!
Another way to ensure that you have a speedy sale is by pricing your home correctly for your local market. Hiring an experienced realtor is one way to make sure that this happens (amongst a number of other benefits).
Complete any lingering summer maintenance 
Some flaws or problems become more apparent in the cooler months. Stay ahead of the curve by fixing any issues ahead of time. Some things that you should look out for include:
Get rid of any dust or cobwebs

Check and improve caulking and insulation, particularly around windows and doors

Replace air filters since you will be running the furnace and you don't want to have any stale smells coming out 
Having a spotlessly clean and well maintained home can help you to avoid small (and large) hangups in the process. It's also important to address any eyesores, like cracked paint, as prospective buyers will be spending more time inside than other times of the year. 
Bring in more light
With the days getting shorter, the odds are higher that you'll be showing your home after the sun has gone down. Creating your own brightness will not only show off the best features of your home, it will help it to appear more welcoming from the outside.
Taking a little extra time to clean the windows and screens is also important to making sure that the max amount of natural light comes in. From an interior lighting perspective, adding in more floor lamps and upping the wattage to its max can also be helpful on this matter. 
No matter what season you sell your home, it comes down to the right combination of preparation, strategy, and of course, effort. Marketing is the essential glue that holds all of these things together. And if your home has been on the market for a while? Consider the cooler fall weather to be your renaissance. Use it as an opportunity to switch gears and start fresh on your home selling effort.
Considering selling your home this fall but aren't sure where to begin? Write to me directly at sian@sianpugh.com.