Here are some of the less obvious things you can do to help sell your home, but every little thing adds up and most of them are free:
1. Create more storage space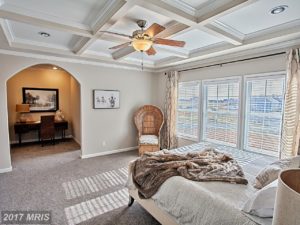 Take half the stuff out of your closets then clean and organize what's left. Aim to have 20 to 30% open space in each closet. This will make your closets look larger!
2. Send the pets to play
Buyers don't want to walk in your home and see a bowl full of dog food, smell the kitty litter box or have tufts of pet hair stuck to their clothes. It will give the impression that your house is not clean.
3. Group your furniture
Often people think that rooms will feel larger and if the furniture is pushed against the walls, but that isn't always the case. Instead, move furniture away from walls and into conversational groups. This will make the space more user-friendly and make the room seem larger.
4. Upgrade your lighting
One of the things that really help with staged homes is great lighting. Aim for a total of 100 watts for each 50 square feet. Also make sure you have three types of lighting in as many rooms as possible: ambient (general or overhead), task (pendant, under-cabinet or reading) and accent (table and wall).
5. Accessorize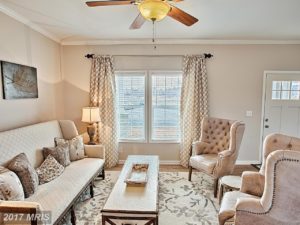 Using the right accessories can make a room more appealing. Odd numbers of accessories grouped together are preferable, especially three. Rather than lining up a trio of accessories in a line, imagine a triangle and place one object at each point.
6. Only have perfect personal items on display
It is important that anything left out for visitors to see is pristine. A gorgeous fluffy white bathrobe can be an attractive accent – an old worn out one is not! Set the dining table, but be sure to use immaculate table cloths, silverware and dishes.
7. Curb appeal is king
Tidy up your yard by trimming and shaping hedges, refreshing mulch, and edging the lawn. Pressure-wash your house, walkways, and driveway. Add a fresh coat of paint to your trim and shutters. Everything matters — even the brass on your front door – if it's rusty replace it with something more modern (not brass!)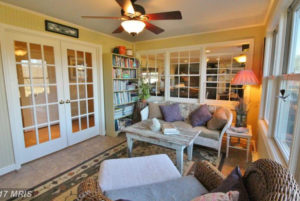 8.  Stage the outside
Even  if you only have a small balcony, play it up with a cute table and chairs, tablecloth and a vase of flowers. Then it becomes appealing rather than just small.
9.  Make sure everything is immaculate
Think about what buyers look for and make even the smallest details shine. From ceiling fans and window blinds to baseboards and tile grout, no surface goes unscrubbed. If you need some cleaning tips, check out our post on how to prep your home without using harsh chemicals.
10. Consider a pre-inspection before you sell
Today's buyers are looking for turnkey homes, which are move-in ready and lack any potential problems.
Looking for more tips for selling your home? You may enjoy: